06.03.2022: Today my walk started in Exmouth with a cloudy sky. And yes, it was cold, at least to my personal opinion. So I started with full gear and was also prepared for rain. But luckily I had really lots of sunshine during the day. So I can't complain!
Why is todays topic Cloud(y)? Well, when you can't see the full picture due to too many objects. Cannot see the wodd / trees / Forrest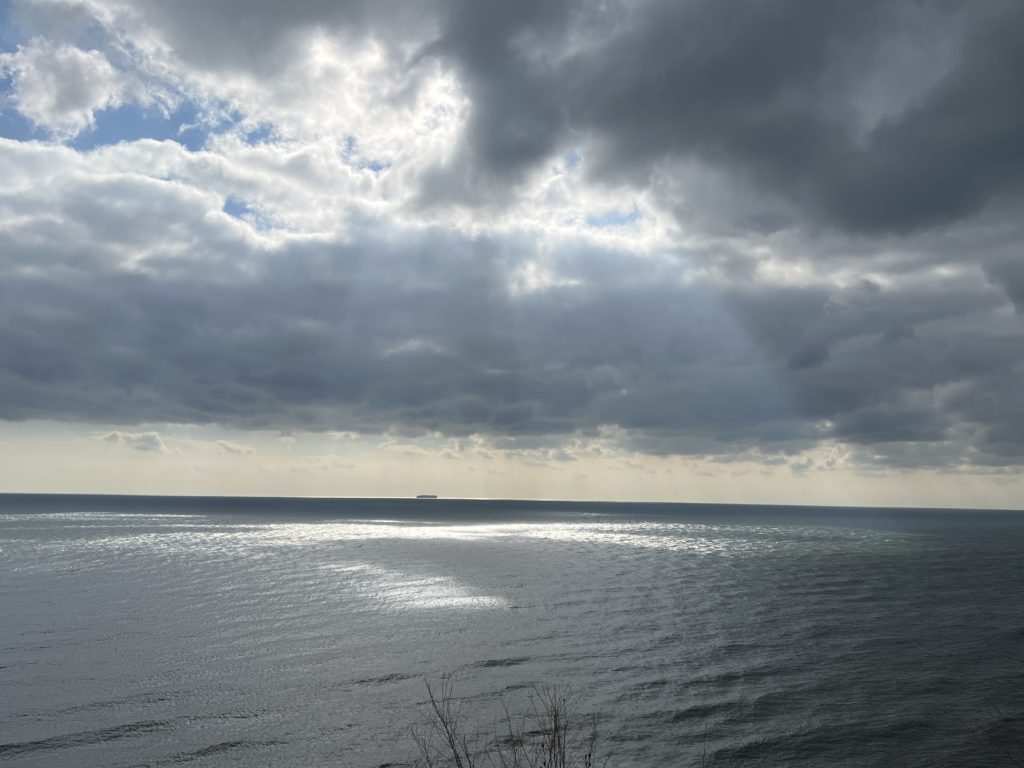 Cloudy but with sunny bits
What else is in my mind about Clouds? I don't get the full picture how all these social media platforms (which are basically all cloud systems) interact and linked into each other in the best possible way. That gives me a headache. Which I had in fact this morning. Might be the little beer the day before? I don't think so! But after being on the SWCP again with lots of cold and strong winds those pains were blown away. Anyway, the topic cloud is in my mind and I am going to think about that a little bit more. Because one of the intentions of this blog and my SWCP journey is for charity, to raise money via the justgiving.com platform. So I need to work it out how everything links together between those clouds. And eventually all clouds disappear and we have nice and sunny weather again – like I had it during the afternoon.
I walked from Exmouth to Sidmouth today which was an easy walk compared to the recent days. Even if the distance was a bit longer. In the Ladram Bay I was really impressed by the red colored massive rocks standing separately from the cliffs.
Then I moved on in my van down to Dawlish and found a nice pub which had a nice carvery, WIFI and an overnight parking place for the van. Unfortunately the parking was not really even. When I produced my video my computer wanted to have more free hard disk space. So I plugged in my external drive to backup the previous days (as I did the days before) and suddenly the drive fell off the table (I guess due to the vibrations of the drive). I did not fell to ground as it was still attached to the cables but since then it cannot startup anymore. I could cry … all data seems lost and I do not have a plan B yet how to get on without the drive.
Here is the link to my hike on Komoot